Committed to Taking
Cigar Holders to the Next Level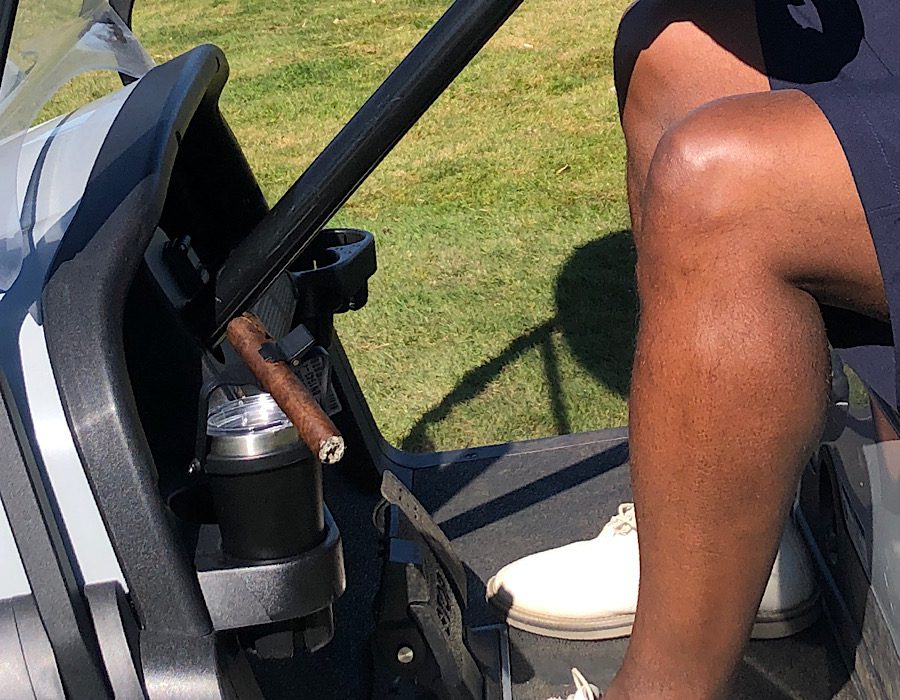 As longtime recreational golfers and cigar connoisseurs, we have longed for an accessory that protects our investments from being damaged while on the course. Many can attest to having run over a cigar, lost one, or fell off the cart, etc. (probably some pretty good stories out there).
Collectively along the journey, we tried many of the cigar holders on the market and found them to be adequate but not ideal.
CADDY CUP
Have Your Caddy Hold It!
We believe the Caddy Cup joins the innovative leaders of golf accessories!
We hope you will too and invite you to enjoy our vision!